TV. Film. Music. Politics. Jokes and Stuff. There's just too much going on here.
★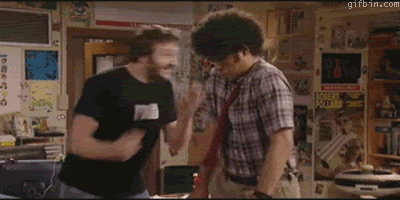 EDIT: Whoops, that's not how you put a .gif in a Tumblr post. I should know better!
Richard Ayoade and Chris O'Dowd. The IT Crowd.
If you're a new fan of Chris O'Dowd because of Bridesmaids. Welcome! Go straight to your Netflix and watch The IT Crowd.